yep.  i'm still awake.
and, it's snowing.
i've been up since 1 am, and now, it's 3:45 am, and i have to be up at 8:30 am so that i can venture into the world to work in my ARTgarage studio (and attend the ARTgarage's annual celebration of existing–i think?  evidently, i wasn't paying attention.).
So, we're only a couple of hours away from the beginning of day 2 (the last day!) of ArtiGras, and somehow, I don't think I've seen y'all there.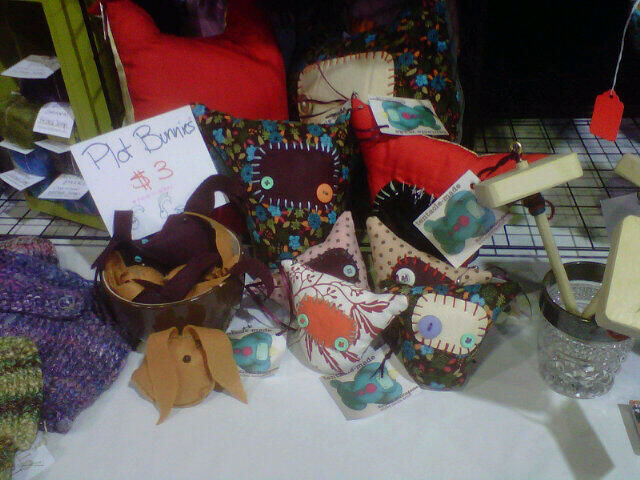 Y'all should come!  It's fun!  And there's cool art and cooler demos:  Kelly from NWTC is demo-ing woodturning, NWTC's ceramicists are there, and most importantly, Traveling Treadlers is there with their fleet of spinning wheels.  Y'all could skip the rest of the event and still be content!
Not that you should!  Oh ho, no!
Rose Instruments is there with his amazing and someone has to get me a uk! cigar-box instruments and amps.
And Jessie Fritsch is there with her conceptual encaustic paintings that explore the way that she experiences everyday events through layers of information to be processed, a process that is replicated through the necessary layering of wax which is the backbone of encaustic painting.
So, yeah, and that isn't even mentioning everyone else.
Come by and see all of us!  Today's your last chance until next year!
Courage.